Welcome to the future of online learning
Everything you need, to gain an internationally recognised qualification in project management at fundamental, advanced and specialist levels.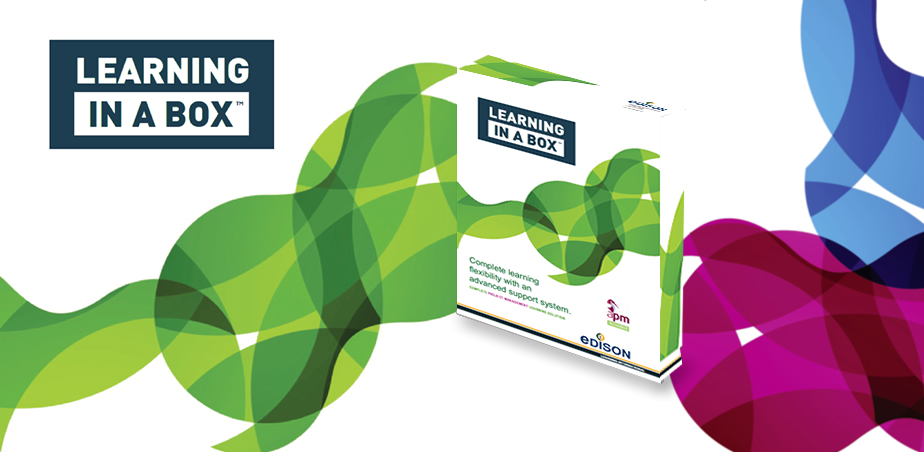 Some of the options available...
If sitting at home wading your way through a load of books and working through endless amounts of mundane practice questions while watching boring animations on the PC is not your idea of effective learning then you need to look at Learning in a Box®.
Learning in a Box® version 7 is an exciting new way to study for and successfully complete your APM qualifications, each qualification has a learning in a box learning package which contains the following;
professional video presentation of topic lectures (it's like you are actually in the training room).
interactive exam practice sessions.
live charts ™ are interactive mind maps, process flows and diagrams built up on video and then provided in full form with your learning materials, helping you understand the process flow and interactivity that you would get if you were in a live training session.
comprehensive study guide and exam study templates.
your own assigned tutor providing personal feedback on assignment work through email, telephone and video conference.
regular web conference opportunities giving you master class sessions to get you through areas you may find difficult.
get to know other learners and discuss topics in open forum.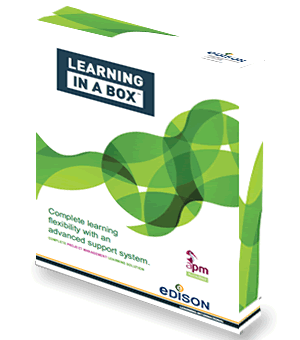 Our current learning programmes are fully subscribed at present but we are working on ways to expand the programme in response to increasing demand.
Please contact us if you would like further information. Contact us from here.
OPTION RECOMMENDED FEE STRUCTURE
DURATION (WKS)
PFQ 6 £390
PMQ 20 £990
Risk Cert 1 6 £390
Risk Cert 2 10 £690
Fees include all learning materials and APM exams but do not include VAT
which will be added at the ruling rate