Maturity assessment...
Benchmarking your organisational performance, let us work with you to grow your organisational maturity.
APM corporate accreditation using Edison's pro-assess
Association for Project Management (APM) offer corporate accreditation.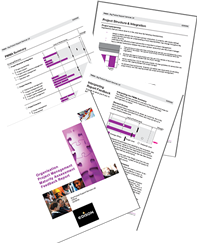 Achieving APM corporate accreditation will help your organisation stand out as an exemplar in the development of project management professionals. It provides assurances to your customers and suppliers and allows you to attract and retain the best project management talent in the country. Pro-assess assessment will provide you with a full report on each of the critical areas of your business that influence project and programme delivery. After a review of this information our consultants can advise on the development areas necessary for your organisation to successfully submit an application to APM for Corporate Accreditation. But it shouldn't stop there, we will be on hand to help you implement a number of recommendations from the accreditation exercise to ensure that your business fully benefits from accreditation.

Project Excellence Baseline (PEB)
The PEB has been developed by the International Project Management Association (IPMA) and has been developed from the IPMA Project Excellence Model (IPMA PEM) with roots in Total Quality Management (TQM) and the European Forum for Quality Management (EFQM). It has the strength of being developed by an international community of project, programme and portfolio management expertise and research.

We use the PEB to compare your delivery of projects in relation to this international standard and plan an approach to achieving excellence in project delivery with respect to the mission, vision and strategy. Our consultants will use this tool to measure and to develop an improvement plan to analyse, monitor, develop, improve, assess and benchmark project management in your organisation.

Organisational Competence Baseline (OCB)
This IPMA standard takes account of the complexity of project related work. It builds on people and other resources involved and integrates the necessary processes, structures and cultures with those of both internal and external partners.
The OCB defines the foundations of the concept of organisational competence in managing projects, its elements and their interactions. Our consultants can use the OCB as a structure for developing project management capability and starting improvement activities.
Typically post assessment, our consultants work with organisations to develop; internal benchmarks, communication structures, stakeholder management profiles, key result areas, scorecards and performance dashboards.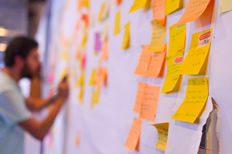 Agile practice implementation
Organisations are increasingly using more agile approaches in many industries. These organisations gain value from using a common language, having motivated teams and defining multiple ways of successfully delivering projects. Edison consultants help your teams use the broad range of tools, techniques and frameworks to develop specific agile approaches and practices that closely fit your projects and organisational culture.